2022 SUMMER CAMPS AT TWIN CREEKS

FOR MORE INFORMATION REGARDING SUMMER CAMP AT TWIN CREEKS CLICK HERE or contact Hannah Hoffmann at hhoffmann@twincreeksclub.com
To register for the Golf, Tennis or All Sports Camps please use either of the buttons below.
For the Camp Twin Creeks (KE Camps) please use the link below each to register directly with the camp provider. Thank you.
CAMP TWIN CREEKS
Registration through KE Camp

camp twin creeks REGISTRATION
June 6th - July 29th | Monday – Friday | Ages 4-10
Half Day: 9AM – 12:30 PM | Full Day: 9 AM – 4 PM
Before Care: 8:30 a.m. | After Care (4:15 pm)
Camp Twin Creeks will offer children ages 4 to 10 the opportunity to experience a variety of exciting and innovative programs within the familiar, safe, and beautiful environment of our club. The small group size will provide a feeling of family for every one of our campers. Each week's activity schedule will include a combination of Arts & Crafts, Fun with Foods, STEM Activities, Team Building, Super Science, Group Games, A Weekly Community Service Project and Wacky Wednesday theme days. In addition, our pros will provide campers with recreational golf and tennis instruction two times per week. Campers will have approximately one hour of recreational swimming each day.
TENNIS CAMP
Ages 5-11 - 9am to 12:00 noon *Lunch Included
Cost: Members $200 | Guest $250

Ages 12+ 1:30pm to 3:30pm *Lunch NOT Included
Cost: Members $160 | Guest $200

June Camp Dates
7th - 10th | 14th - 17th | 21st - 24th | 28th - July 1st

July Camp Dates
12th - 15th | 19th - 22nd | 26th - 29th

August Camp Dates
2nd - 5th | 9th - 12th
member REGISTRATION guest REGISTRATION
---
GOLF CAMP

Ages 5-9 Weekly Sessions:
June 13th – 16th | July 11th – 14th | August 1st- 4th

Ages 10-13 Weekly Sessions:
June 20th – 23rd | July 18th – 21st | August 8th – 11th

Join Coach Jeff this Summer for our Twin Creeks Summer Golf Camp sessions. Juniors will be taught the game of golf in a fun and adventurous atmosphere with game based learning activities. Kids will also participate in physical development activities helping their functional movement developed the Titleist Performance Institute. Games and skills contests will be held each day to challenge the campers on their new found knowledge and skill set. Drinks and snacks will be provided as well as a goodie bag at the end of camp.

*Dress code for this Camp requires Juniors to wear a collared shirt.
* Please note that Lunch is NOT included in this camp.
Cost: Members: $190 Per Child Non Members: $240 Per
Child Class Size Limit: 25 Kids
member REGISTRATION guest REGISTRATION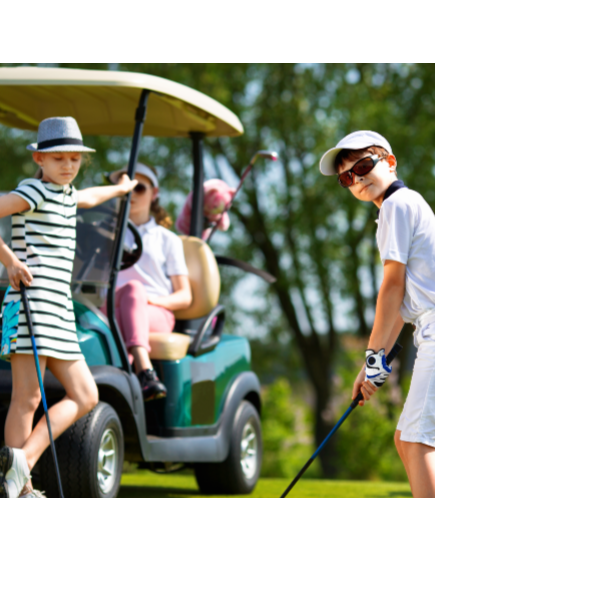 ---